---
---
God & Country Home
Search Page
---
---
GEORGE CLYMER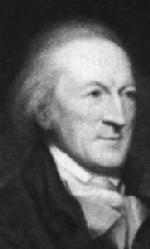 1739-1813
Signer of the Declaration of Independence (Pennsylvania)
---
---
Education: informal
Occupation: merchant
Political Affiliation:
---
Religious Affiliation: Quaker, Episcopalian ?
Summary of Religious Views:
Clymer's father was Anglican. His mother had been raised as a Quaker, but she was rejected from that faith for marrying a non-Quaker. Because both his parents died when he was very young, Clymer was raised by Quaker relatives, but it appears that he did not become a Quaker himself, since his wife was disowned by the Quakers for marrying him. In general, religion seems not to have played much of a role in Clymer's adult life. At his request, Clymer's body was interred in a Quaker burial ground.
Views on Religion & Politics:
A Philadelphia city government commission headed by Clymer rejected claims by Quakers that they, as pacifists, should be exempted from contributing in any way to the military conduct of the Revolution.
Clymer supported public funding for education in Pennsylvania, even if that entailed giving money to religious schools.
Although he considered such amendments unnecessary, Clymer chose, for political reasons, to support the Bill of Rights .
---
Quotations:
---
---
References, Links, & Further Reading: Books, Articles, Links
Books
Articles
Walter H. Mohr, "George Clymer," Pennsylvania History, 5, October 1932, pp. 282-85
Links
Works by George Clymer

letter -- to Benjamin Rush (Birth of the Nation -- George Washington University)

Biographical Sites

CLYMER, George, 1739-1813 (Biographical Directory of the US Congress)
A Biography of George Clymer 1739-1813 (Hypertext on American History)
George Clymer (ushistory.org: Signers of the Declaration of Independence)
George Clymer (Soldier-Statesmen of the Constitution -- Center of Military History, United States Army)
George Clymer (Colonial Hall)
George Clymer (Signers of the Declaration of Independence -- National Park Service)
---
---
God & Country Home
Search Page
---
---