---
---
God & Country Home
Search Page
---
---
HUBERT HORATIO HUMPHREY, JR.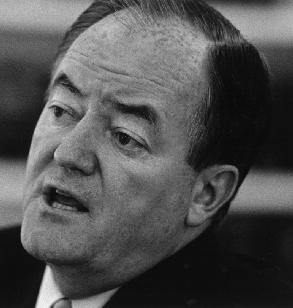 [LBJ Library Photo by Yoichi R. Okamoto]
1911-1978
38th Vice President (1965-1969)
---
---
Education: Denver College of Pharmacy, University of Minnesota, Louisiana State University
Occupation: pharmacist, college professor, news commentator
Political Affiliation: Democrat
---
Religious Affiliation: Lutheran?, Methodist?, Congregationalist?
Summary of Religious Views:
Humphrey was raised in a Lutheran family, but, because there was no Lutheran church in his hometown, he and his family attended a Methodist church. As an adult, he liked to attend church with his children when he could.
Views on Religion & Politics:
---
Quotations:
"I was baptized in in the Highland Lutheran church in a rural section just north of Lily, South Dakota. It just so happened when we moved to Doland, South Dakota, that there was no Lutheran church and our family affiliated with the Methodist church." -- letter to Rev. Tenner Thompson, March 1945
---
"I attended church as a boy, primarily at mother's insistence, but also because I liked it and because Julian Hartt, the minister's son, was a close friend. In 1922, on the day Ralph and I were baptized, my father, then forty, joined the church." -- The Education of a Public Man: My Life and Politics, 1976, p. 29
---
"On one occasion, a traffic policeman in handing out a ticket called the violator a 'dirty Jew.' I suspended him for fifteen days without pay. I tried with far less success to stop the verbal abuse of Negroes." -- The Education of a Public Man: My Life and Politics, 1976, p. 99
---
Books
Articles
Works by Hubert H. Humphrey

"Peace and Disarmament," In Crossroad Papers: A Look Into the American Future, ed. by Hans J. Morgenthau, pp. 127-40, W.W. Norton & Co., 1965
"The Senate on Trial," American Political Science Review, 44, September 1950, pp. 650-60

Biographies

Ralph Brauer, "The Tragedy of Citizen Humphrey," Midwest Quarterly, 32, Spring 1991, pp. 338-354
Films
Links
---
---
God & Country Home
Search Page
---
---